Seattle Leads the Way in Social Entrepreneurship
Doing good and doing business, in the minds of many, are two separate things. But there's a growing movement to change that, and Seattle is at the forefront of it. This change is being fueled by people who have a new vision for business. One that focuses not just on the bottom line, but on what's called the triple bottom line: profit, people and planet.
The emerging business model goes by many names – social entrepreneurship, for-profit social enterprise, conscious capitalism and others. Whatever the name may be, the idea remains the same. These organizations are in business to make a difference and a profit.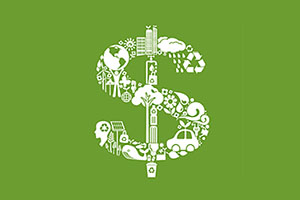 Changing the Way We Do Business
"I'm seeing a lot of people in the Seattle area who are questioning the way businesses have traditionally operated," said Corey Weathers, UW alumnus and principal of Catalyst 2030, a company that helps other organizations become more environmentally sustainable. "If businesses are always driven by the bottom line, we're never going to make the progress we need to have sustainable communities and a healthy environment," Weathers said. "We can take the fantastic success we've had in this country in the business environment and figure out a way to apply that to solving our most pressing problems."
Using business acumen to address social problems makes sense to Michael "Luni" Libes, founder of six startups and Entrepreneur-in-Residence emeritus at the UW Center for Commercialization. In 2011, Libes switched his focus from building high-tech startups to supporting socially and environmentally conscious entrepreneurs through his conscious company incubator, Fledge. "For a lot of the problems that I see social entrepreneurs tackle, there are 2 or 3 billion people with that problem. So as long as you can find a model where they pay you more than it costs to serve them, that's a business with 2 or 3 billion customers, which is a global business."
Seattle: A Hub for Social Entrepreneurship
"There are certain components that turn a place into a hub for enterprise," Libes said. "They include talent, places and events to bring those talents together, an educational backbone, money to fund it and programs to help things happen quicker. And Seattle has all these components for social enterprise." Not surprisingly, Seattle has a growing social entrepreneurship movement, and we're getting press for it from publications such as Fast Company and Forbes.
A unique place has developed for Seattle social entrepreneurs to gather: 220 & Change. This 50,000 square-foot workspace in historic Pioneer Square houses dozens of organizations and hundreds of individuals who use this space for social enterprise ventures. Impact Hub Seattle is one such organization, providing a coworking space for more than 500 people. Weathers described a recent event there for a social entrepreneur incubator program. "It was packed," he said. "There were hundreds of people there. I think people are looking to invest in corporations that are not just out there to produce a profit but exist to make a difference and make our communities better."
Read the rest at http://www.pce.uw.edu/career-insights/social-entrepreneurship-seattle/