Americans gave nearly $300 billion to charities last year (2011).  That is almost $1,000 per person, and surveys show almost 90% of that giving was by individuals, with those individuals consisting of 67% of the total U.S. population.  Meanwhile… in the same year, 64 million Americans volunteered their time, just shy of 25% of the total population.
Why do more Americans give away their money vs. their time?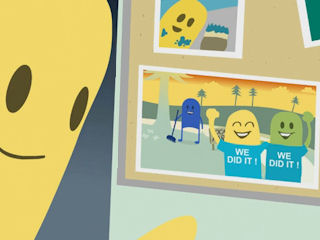 No doubt most of the difference is that churches, schools, and other non-profits make it simple, quick, and painless to give away money.  The only decisions a donor need make is a recipient and an amount.
But what if it were just as simple to give your time and experience?
Entrepreneur Chuks Onwuneme thinks this is possible, and has created Personify to bring that vision into reality.
Personify was born when Chuks and his wife decided one day to volunteer their time.  It took them all day searching the web and making phone calls to find a group that wanted their help, which in the end took more time in searching  than in volunteering.  Given the power of the web to connect friends, replace classified ads, find dates, etc., it seemed quite possible to make this process simple, and now it is.
Personify.it is a mobile application and web site that lets anyone quickly find nearby volunteer opportunities.  So simple that you now need not plan ahead to be a volunteer.  Like Yelp and OpenTable, which make finding a good place to eat a painless process, Personify will find you nearby places to volunteer right now, or help you find someplace for the weekend, or any day you are free.
Plus, with today's near-ubiquitous reach of social networking, sharing the experiences from these volunteering opportunities will likely lead to more people giving themselves to charity, until hopefully one day volunteerism is as common as cash-based philanthropy.