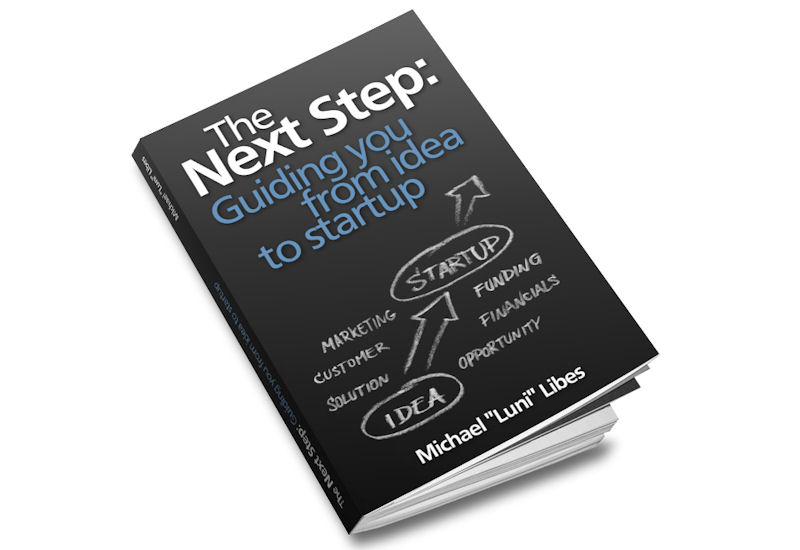 Do you want to start a startup but don't know the first step?  Or the next step? 
Did you just complete a Startup Weekend, #SocEnt Weekend or other entrepreneurial training event?
Have you thought of a must-have product or service, but have no idea how to get from idea to startup?
The Next Step will be your guide, taking you step-by-step through the process from raw idea to operational startup.
Written for anyone with or without business training or experience, The Next Step provides a simple, understandable path through the stages of business planning.  Each stage includes a set of key questions, which when answered, provide you with the materials needed for your formal business plan and pitch.
Authored by Michael "Luni" Libes, founder of Fledge, a serial entrepreneur with 20+ years of startup experience across six startups, plus dozens of others which he has advised.
Table of Contents
Is this Book for You?
1.      Why?
2.      Me, Myself, or Who?
3.      Excitement & Passion
4.      The Problem
5.      Whose Problem?
6.      An Important Problem?
7.      Your Solution
8.      The Buyer
9.      Your Product
10.    The Market
11.    Pricing
12.    Opportunity Size
13.    Competition
14.    Uniqueness
15.    Sustainable Competitive Advantage
16.    Roles
17.    Customer Benefits
18.    Marketing
19.    The Elevator Pitch
20.    Quick Financials
21.    The Financial Plan
22.    Risks
23.    Legalities
24.    Fund-Raising?
25.    Recruiting a Team
26.    Creating a "Pitch"
27.    The Written Business Plan
28.    Launch
29.    Measure, Learn, and Update
30.    Grow and Adapt
31.    Review
Available exclusively on Amazon:
And… this material is also available as an online class on Udemy