A great Tweet of recent times: "This week has been the longest year of my life." Meanwhile, at Fledge our work continues onward. We are in the middle of Fledge16 and the first-ever Angel Accelerator. Someday we'll finish up both of those in-person.
Meanwhile, as America and the world wakes up to social injustice we take a moment to look back at the faces of the dozens of fledglings who have graduated from our global network of accelerators.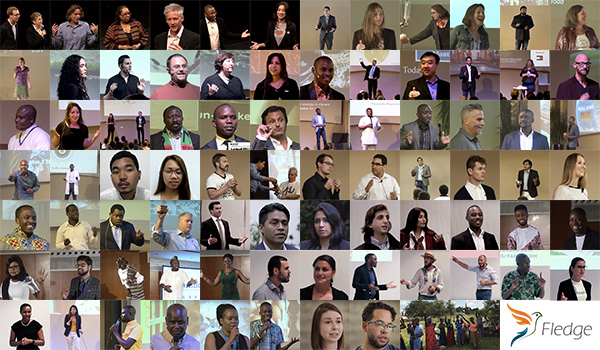 It's quite a diverse group of entrepreneurs. 92 companies based in 27 countries, not counting the nine companies currently attending Fledge16 and five more attending Start.coop.
Fledge doesn't ask about applicants' ethnicity, religion, sexual orientation, or anything like that when we choose who to invite and invest in. From the images above and all our videos online you can see for yourself that the fledglings don't look like the typical graduates of other accelerators.
Meanwhile, with the pandemic still at hand, if you've not seen all 116 Demo Day talks and related videos, the above playlist will get you started on that. And if you miss travel, the Site Visit playlist below may scratch that itch.
Subscribe to: www.youtube.com/fledge
Follow us on: twitter.com/fledgellc
Like us on: www.facebook.com/fledgellc