With a coronavirus pandemic hotspot in Seattle and global travel on hold for a whole, we've started Fledge16 and its matching Angel Accelerator online.
9 companies based in 6 countries: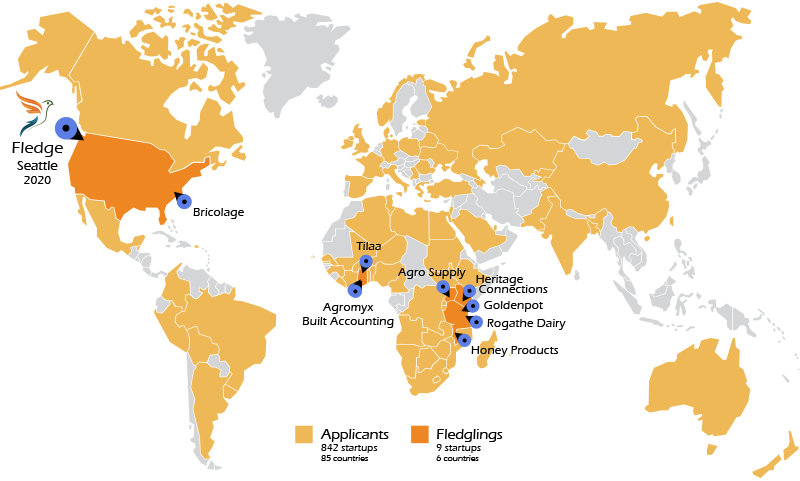 From left to right on the map above:
Bricolage
Recycling glass into sand. South Carolina, USA.
Tilaa
Honey and cashews. Talame in Northern Ghana.
Agromyx
Powered fruit and grains. Accra, Ghana.
Build Accounting
Accounting for small and medium-sized African companies. Accra, Ghana.
Agro Supply
Providing agriculture inputs using a unique layaway business model. Kampala, Uganda.
Heritage Connection
Creating legacy across successful African families. Nairobi, Kenya.
Goldenpot
Farm inputs and markets for rural women farmers. Arusha, Tanzania.
Rogathe Dairy
Fortified milk for schools and hospitals. Dar es Salaam, Tanzania.
Honey Productos
Beehives, beekeeping equipment, and honey. Lilongwe, Malawi.
More details, stories, and eventually videos to come.