In America, childcare costs more than college, more than rent, and too often, more than the job pays a new mom who is trying to reenter the workforce. The "solutions" for this are far from perfect: high-interest credit cards, dipping into savings, or worse, postponing a career and giving up future earnings.
Fledge9 proudly introduces Bridge Care Finance, a new consumer lending platform lowering child care costs by providing a payment plan integrated directly with the childcare providers, plus a payment plan that seamlessly converts to a college savings plan to help those children from daycare to preschool all the way to college.
Founders, Audra Jung and Jamee Herbert are determined to provide women with a solution to continuing their careers and avoid insurmountable debt. Audra, with hands on experience in early childhood administration listened to the stories of parents and saw that their needs for affordable child care were underserviced. Jamee, passionate about financial inclusion for middle income individuals, recognized that the unique needs of small business finances were not being met in today's market. Together the two joined forces and Bridge Care Finance was born.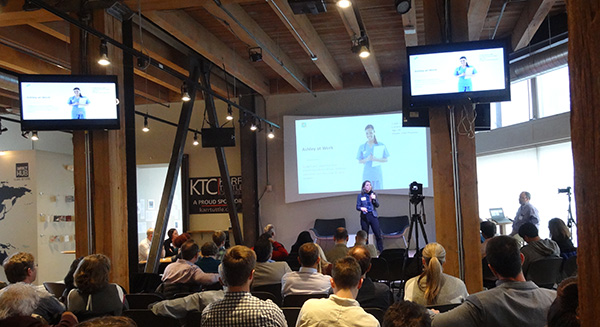 The past five weeks, Audra and Jamee have not only been through the rigors of the first half of Fledge, but also made it to the final stage at the Seattle Angel Conference XI event and won the audience choice award. The next step is bigger, launching the product into the market and turning this dream into an operating company.
"Working with Fledge has been extremely beneficial and challenging. I leave every day with a new idea to work on."- Audra Jung
Hear the rest of Bridge Care Finance's story at Demo Day on June 7, 2017.