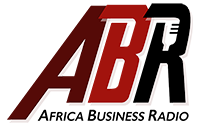 Africa Business Radio deems itself a media platform with a purpose, driven to provide content that offers success for business across Africa. One of the 6 startups from Fledge9, based in Johannesburg, South Africa, founder Soji Akinlabi has grown this business from just 1 streaming radio show two years ago to over 15 shows today. Each show strives to ask the question: How will this information help local and foreign business owners do business in Africa? Topics that are broadcasted on ABR might range from addressing an unpredictable African business environment to having a local startup on a show to talk.
The past five weeks at Fledge have been eye-opening and challenging for Soji and Africa Business Radio. The multitude of different perspectives voiced and the incredible amount of advice shared by mentors has helped move the business plan forward. New goals have been set, a new financial model has been built, and new plans are planned including a future Africa Business Radio conference in Johannesburg, Nairobi, Kigali, Lagos, Accra, and other major cities across Africa.
With just a microphone, Africa Business Radio has provided a voice for business in Africa with more yet to come.
Listen to Soji explain the history of Africa Business Radio on Bainbridge Community Broadcasting.
Hear the rest of Soji and Africa Business Radio's story at Demo Day, and listen to Africa Business Radio streaming live on the Internet anytime.